Dash to the Top!
Please support our efforts to plant 1,000 native trees at the 84-acre Pu'uwa'awa'a Community-Based Forest Subsistence Area!
The regular annual run is canceled due to COVID-19, but we are offering up this unique opportunity to get exercise, learn about this place, contribute to restoration efforts, and win cool prizes! Please be safe by physically distancing, and avoid large groups.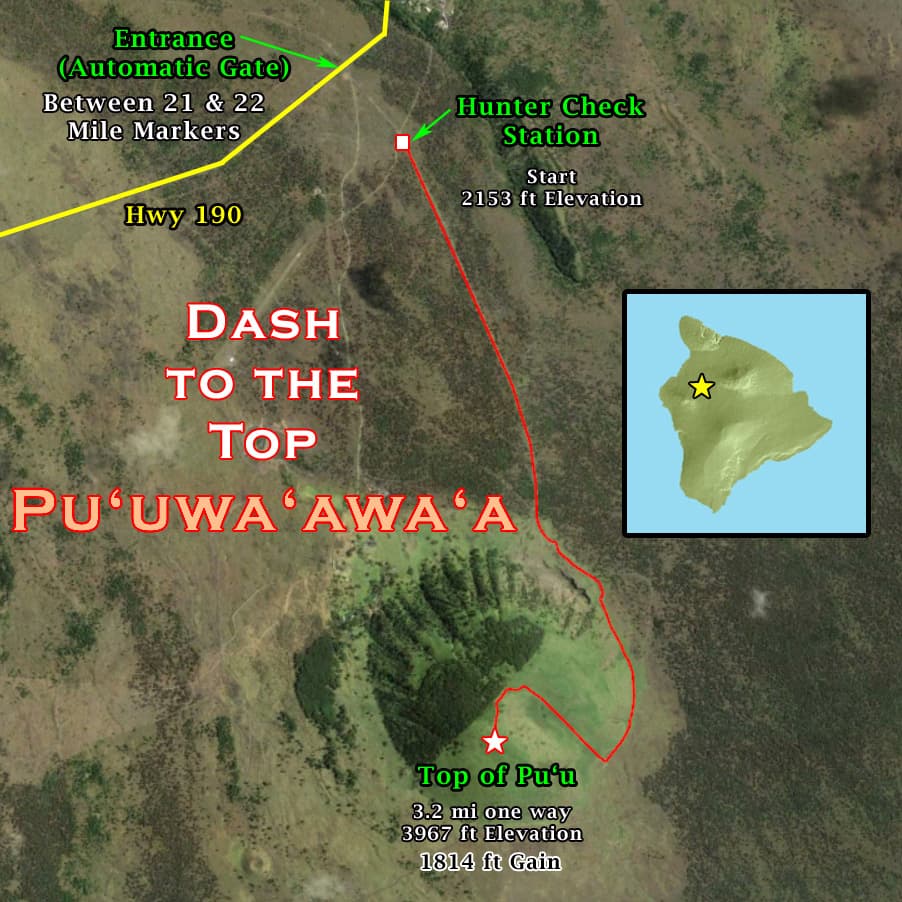 Event Details
Event: Run for the Dry Forest 2020: Dash to the top: a 6.4 mile (round-trip) dash to the top of Pu'uwa'awa'a cone and back!
Who: The whole community is invited! This is a keiki and family friendly event emphasizing small group sizes and physical distancing.
What: This social media-based event is to raise awareness of the dry forest and to raise funds to plant 1000 native trees on the Pu'u in the Pu'u Community Forest area! You can walk, hike, climb, dash to the top of Pu'uwa'awa'a.
When: Saturday, Oct. 17th to Saturday, Oct. 31st
Where: Pu'uwa'awa'a State Forest Reserve
Why: Our goal is to fundraise to plant 1000 native trees on the Pu'uwa'awa'a cone within an 84-acre community-led stewardship area called the Pu'uwa'awa'a Community-Based Subsistence Forest Area (PCBSFA).
The contest: Take a picture/selfie on the summit by the event sign and post it to your Instagram (IG) feed: follow and tag @napuuconservationproject, and use the #dashtothetopPWW2020 hashtag to enter for PRIZES. To learn more about the different prize categories and special prizes, please visit the official AFTF website, linked below.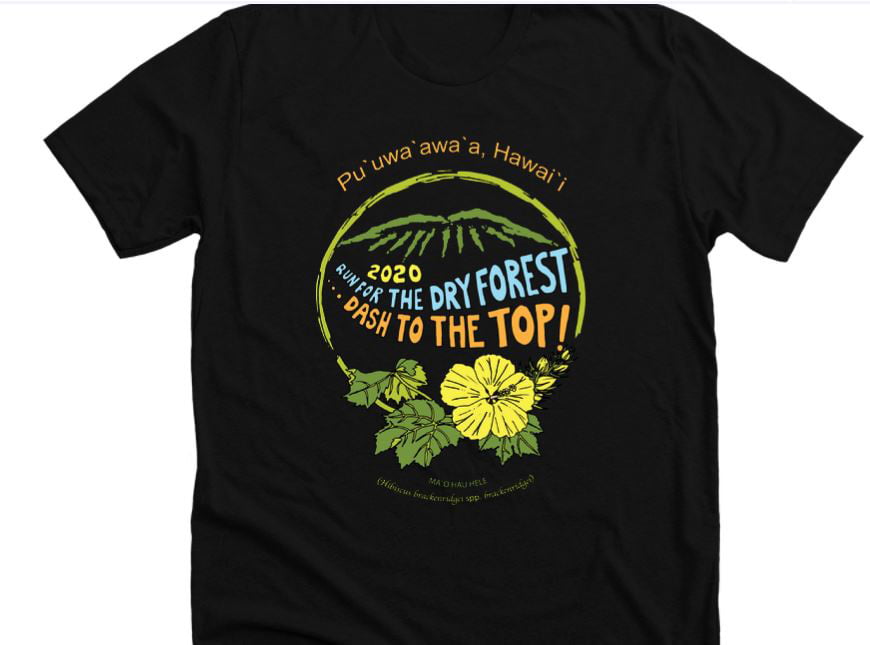 T-Shirts
Our RDF design this year features the Pu'u and this year's highlighted plant species, the ma'o hau hele (Hibiscus brackenridgei brackenridgei). In addition, this year you can buy a variety of apparel with your choice of unisex or women's tees, tank tops, long sleeve shirts, and hoodies.
By purchasing apparel, you donate about $10 to our effort of planting 1000 trees at the Pu'u Community Forest area. If you would like to donate more, then please use Bonfire's tipping feature upon checkout.
You should receive your order to hike up the Pu'u with before the event ends if you place it by October 4th at 6pm HST.